Global Wind Atlas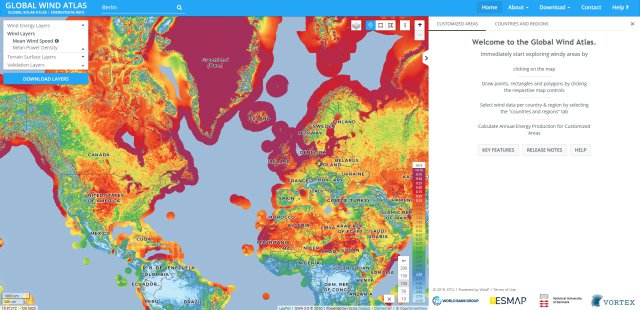 The Global Wind Atlas is part of an international collaboration with the Danish DTU Wind Energy as project leader. The online platform provides wind data, which can be used to pre-scan a region for wind resources.
The platform does not replace a proper wind resource assessment campaign at the planed site for a wind farm.
Different data sources have been used to develop the Global Wind Atlas. A list is provided on the Global Wind Atlas website. You can display the wind data in a number of plots or download the data for further analysis.